| | | | | |
| --- | --- | --- | --- | --- |
| | NEED DIRECTIONS TO ITALIAN AMERICAN CLUB | | | |


2333 E Sahara Ave., Las Vegas, NV 89104
Please call for reservations: 702-457-3866

Open Wednesday through Sunday 5:00pm to 10:00pm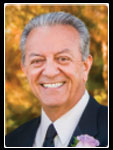 The Italian American Club of Southern Nevada is a non-profit social club that remains the hub of Italian-American community in Las Vegas for more than 50 years. Our newly remodeled restaurant with three dining rooms and bar are open Wednesday through Sunday from 5:00 p.m.

The IAC of Southern Nevada (in Las Vegas) is a one-of-a-kind place. You never know who may join us, as many well-known celebrities call our club home (to see who may stop by, click here). We always have something entertaining going on: live events, live music, banquets, and Bocce tournaments at our professional Bocce ball courts. Click here for information on lounge show times and performers.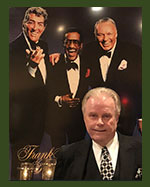 Host Ben Spano... In a well run restaurant you may never know that a host ever exists. Ben is there to ensuring that the connection between kitchen and dining room runs smoothly. Ben Spano is the first person you will see when you walk in the door, and often when reservations are made as well.
Whether you're out for a romantic evening, celebrating with a reception or hosting a corporate dinner, the attentive Italian American Club's (IAC) staff will cater to your every need. Some people come for a special event, an intimate dinner for two, or a gathering of family and friends, but all return for our Italian cuisine prepared by award winning chefs, live music, soft lights, and fond memories. Join us for dinner or a drink and experience the flavor of Old Italian back-home, along with our extensive fine wine list.

Ben knows just how to create a positive and welcoming impression for guests while deciding where on the restaurant floor to seat them.
Executive Chef Memmo... brings 15 years of experience to classic and contemporary recipes, as well as his innovative signature creations from all regions of Italy. Let IAC prepare an unforgettable meal for you and pair it with a selection from our extensive fine wine list. Whether you're out for a romantic evening, celebrating with a reception or hosting a corporate dinner, the attentive IAC staff will cater to your every need.
RJ 34th Annual Best of Las Vegas.... And the Winners Are...
Your want old school? The IAC is old school, right down to the formally dressed waiters with New York accents. The live music provides a taste of the Rat Pack era, the menu a delicious blend of old and new (don't miss the double pork chop with sauteed escarole and white beans). And the best part is the you don't have to be connedted to dine there!!


Wednesday, May 1, 2019
Membership Meeting
Guest Speaker:
TBN

FOR INFORMATION ON THE MONTHLY
MEMBERS DINNER
Free Wine Tasting Starting at 5pm to 6pm
Dinner 6:15pm Member Meeting at 7pm

CONTACT CHRISTINA CASSARO




Lounge Show Times 6:00 pm to 11:00 pm
(Unless Noted)


WEDNESDAY NIGHTS SPECIAL
PORK MILANESE Topped with Arugula Salad
And side of Spaghetti with Pomodoro Sauce
ONLY $15.99


SUNDAY, APRIL 21, 2019 -- 3pm to 9pm
Dinner Reservations For Easter Sunday
Our Hours For Easter Sunday April 21, 2019, Will Be from 3:00pm To 9:00pm
Please Call For Reservations: 702-457-3866





GENEVIEVE
Lady with the Golden Pipes
In our Lounge
May 1 & 9 & 15 & 23
Genevieve started singing with the St. Louis Symphony at age 17 for 3 years. She has worked with artists such as Stevie Wonder, Nancy Wilson and Johnny Hammond who were her mentors in learning jazz vocal technique. She has headlined numerous shows in Las Vegas as well as performed with several prominent artists in the music industry such as Andre Bocelli and the well renowned Michelle le Grand. She travels extensively performing in different countries from Europe to Australia from the Middle East to Asia.

Her first CD, "Class", a diverse representation of singing styles which includes jazz, Broadway, country, gospel and opera, has been popularized all over the country and internationally. Her second CD was recorded for Japan features her first recording in Japanese language. Third CD is in progress. She is currently hosting shows in Las Vegas and traveling, along with producing and performing a one woman show, "A Tribute to Billie Holiday"



SUNDAY, MAY 12, 2019 -- 3pm to 9pm
Dinner Reservations For Mother's Day
Our Hours For Mother's Day, Sunday, May 21, 2019, Will Be from 3:00pm To 9:00pm
Please Call For Reservations: 702-457-3866


EVENT PLANNER

Let us handle the arrangements. We assure that all arrangements are exactly as planned and when it comes to the events we insist on perfection. Our staff has vast experience in all aspects of special occasion planning and can suggest proper etiquette as well as contemporary foods to please all guests.


Please call: 702-457-3866


KEEP YOUR EVENING SAFE...

LET JOHNNY GET YOU THERE AND BACK SAFELY!!!
Inquire about Italian American Club's luxury transportation (coach limo bus) service, offered for large groups, and assures safety and timely arrival for your guests. Reservations are strongly suggested by calling us at 702-457-3866.


BACK TO TOP


Search


iacvegas.com

Designed and Powered by:

Contact Us
2333 E Sahara Ave., Las Vegas, NV 89104
Please call for reservations: 702-457-3866
Members, please call 702-457-3866 to book your events in our hall.
Italian Banquet, Wedding Receptions and Parties
Las Vegas, Nevada © 1950-2019 iacvegas.com.

All rights reserved.